Welsh Power is an independent developer and asset management business.
Welsh Power manages over 550MW of flexible generation.
Welsh Power is the UK's leading independent provider of grid stability services.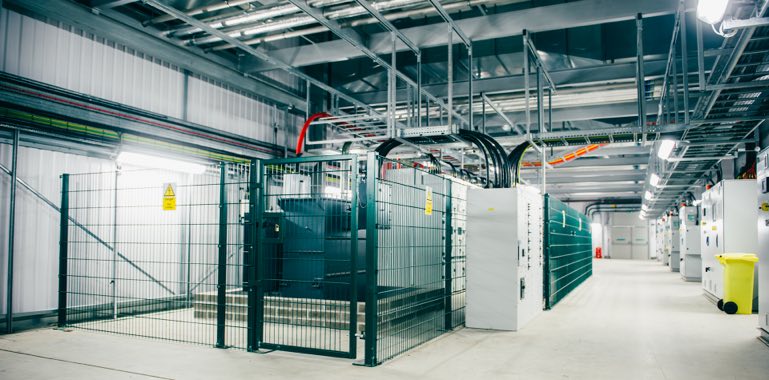 Welsh Power has a strong established reputation within the broader UK energy sector as a market innovator.
We have been at the forefront of the evolving commercial and regulatory developments in the flexibility market and were instrumental in the development of the long term STOR service and have participated in the Capacity Market since its inception.
With over 550MW of flexible generation under management and a series of grid stability projects in construction and development, we play an important role in supporting a UK electricity network which is increasingly reliant on zero carbon but intermittent renewable energy sources.
Welsh Power provides a comprehensive asset management service to a range of customers. We provide services including project development, funding, construction, operation, financial management, optimisation of assets and much more.
We currently manage 34 individual assets for our clients, totalling over 550MW of generating capacity. 400MW of this capacity was developed by Welsh Power's in-house development team. These assets play a key part in enabling the UK to decarbonise ensuring there is sufficient flexibility available to the electricity network as output from other sources vary across the day and seasons.
Welsh Power has used its skills, experience and knowledge to pursue strategic investment in grid stability, inertia and dynamic containment services, which play a key role in supporting a reliable decarbonised electricity network. These technologies strengthen the national electricity system and paves the way for National Grid to operate using more renewable electricity, replacing many of the network services historically provided by large coal and gas fired power stations. Welsh Power's, Rassau development was one of the first to be awarded a long term contract for stability services in National Grid's stability pathfinder tender.
Working closely with our partners, Welsh Power is providing clean, flexible, distributed power and innovative grid stability solutions to support the UK's transition to a net zero sustainable energy system.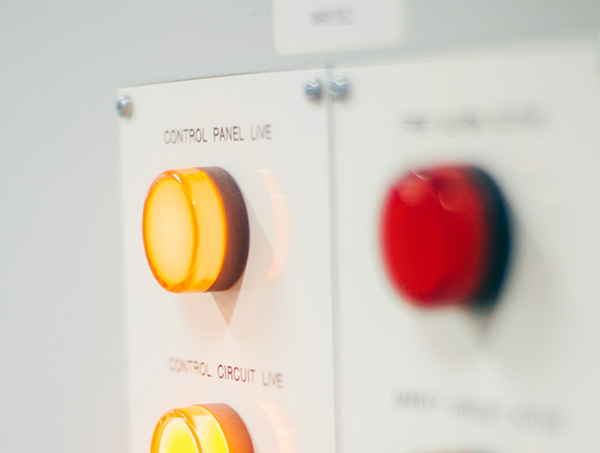 Safety, Environment & Quality
Everything we do, we aim to do safely and to an exacting standard. As an organisation, we have ISO accreditation at ISO 45001:2018, ISO 9001:2015 and ISO 14001:2015 for our safety, quality and environmental processes.
Read More
We deliver value for our partners. Our track record speaks for itself.
With backing from Rutland Partners, Welsh Power acquired Uskmouth Power Limited, a 360MW coal plant and brought it back into service. Uskmouth became one of the most reliable plants in the UK and is recognised as a true turnaround success.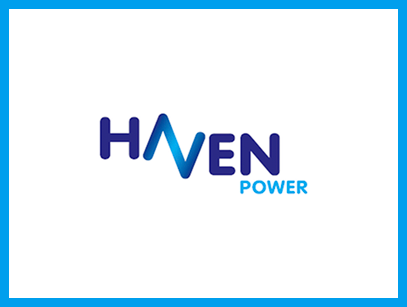 Haven Power, an electricity supply business for commercial and industrial customers, based in Ipswich was launched. Within two years, Haven was a major independent energy supplier with some 25,000 SME customers, turning over £100m and with the systems and process to robustly manage the customer base.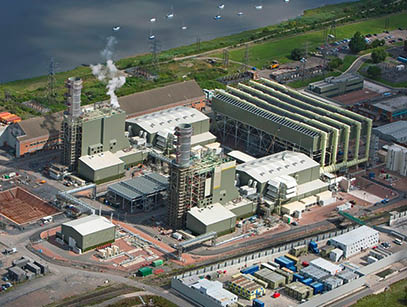 Construction began on Severn Power Limited, an 850MW CCGT plant near Newport which was developed by Welsh Power. We raised in excess of £600m of debt and equity finance to fund this major project.
It is the only major UK gas plant that has been developed, financed and built by an independent energy company in the last 25 years.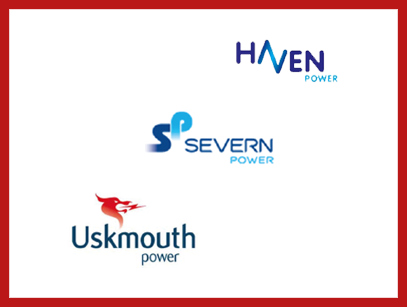 Severn Power Limited, an 850MW CCGT plant in South Wales was sold to DONG Energy.
Haven Power was sold to Drax Power plc. At the time, it was one of only a small number of successful energy supply start-ups in the UK since privatisation of the sector.
Uskmouth Power Limited, the 360MW coal plant that we had given new life to, was sold to SSE.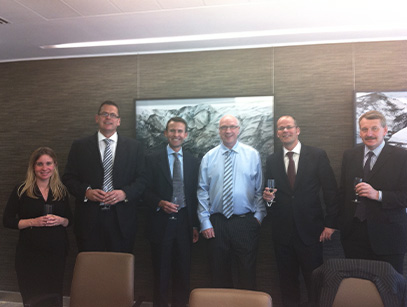 The Welsh Power team acquired the business in an MBO. The team embarked on a new phase focused on small-scale distributed gas generation aimed at supporting changes in the underlying nature of the UK's energy system.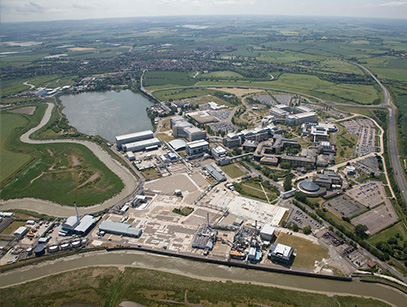 A portfolio of some 50MW of peak power plant was sold to Alkane Energy Limited.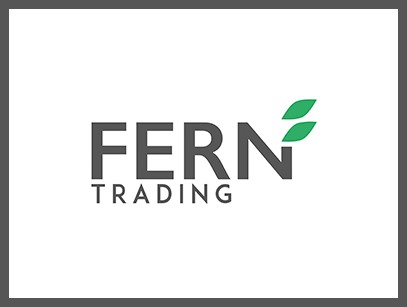 Welsh Power formed a strategic partnership with a financial investor, leading the development, construction and operation of a new, extensive portfolio of 26 flexible, high efficiency, low emission gas fired reciprocating engine power plant. Totalling nearly 430MW, the assets support the energy transition towards a net zero carbon energy system.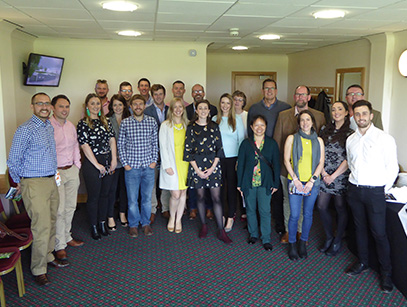 In 2018, we became a fully employee-owned organisation providing us with a robust and aligned ownership structure from which to deliver the next stage of our growth.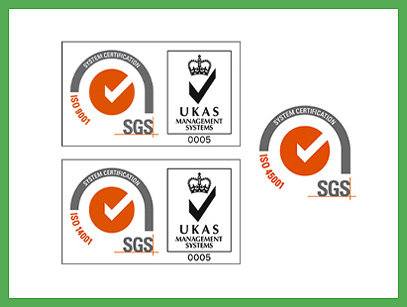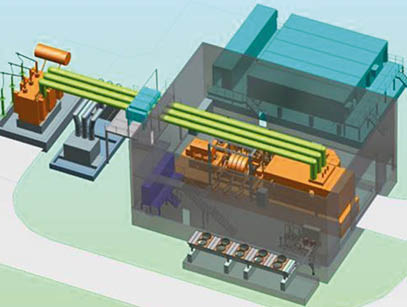 We expanded our service offering to include developing grid stability facilities – a new market in the UK. We continue to work on a pipeline of developments across the UK, with facilities that will support National Grid Electricity System Operator's goal of operating the grid carbon-free by 2025.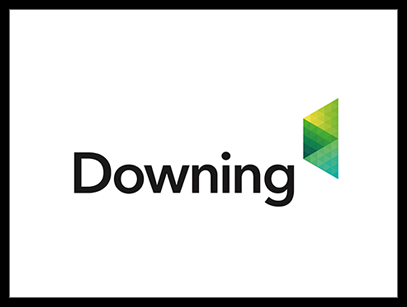 Welsh Power grow the portfolio of flexible generation facilities under their management by 122MW – bringing our total MW under management to 550MW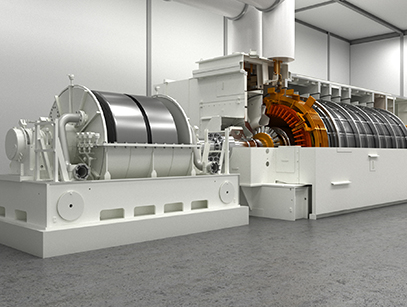 Our first grid stability project was awarded a pathfinder contract to provide services to National Grid ESO in South Wales, with construction of a synchronous condenser and flywheel beginning soon after. We are managing the construction and will operate the plant. The plant will have a vital role in managing the stability of the electricity system and facilitate the deployment of more renewable energy, as we target the goal of operating the electricity system carbon free.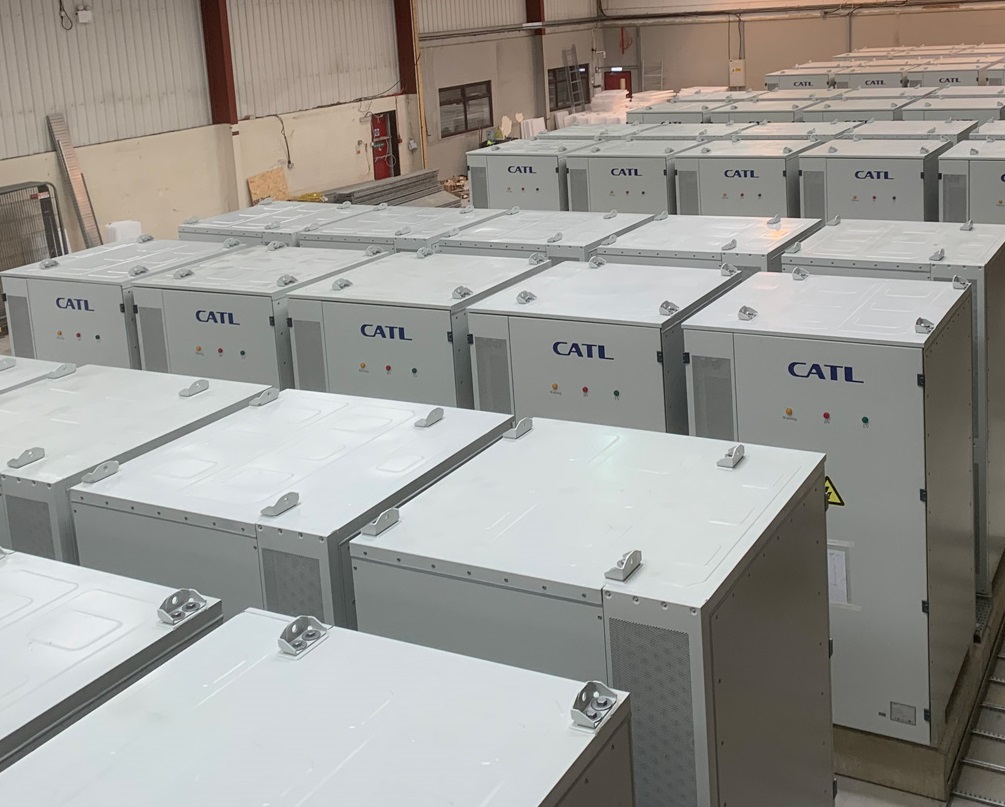 Welsh Power expands its services into the development, construction and management of battery storage facilities. Welsh Power is developing a pipeline of battery projects across the UK and managing the construction and operations of a 20MW battery storage site.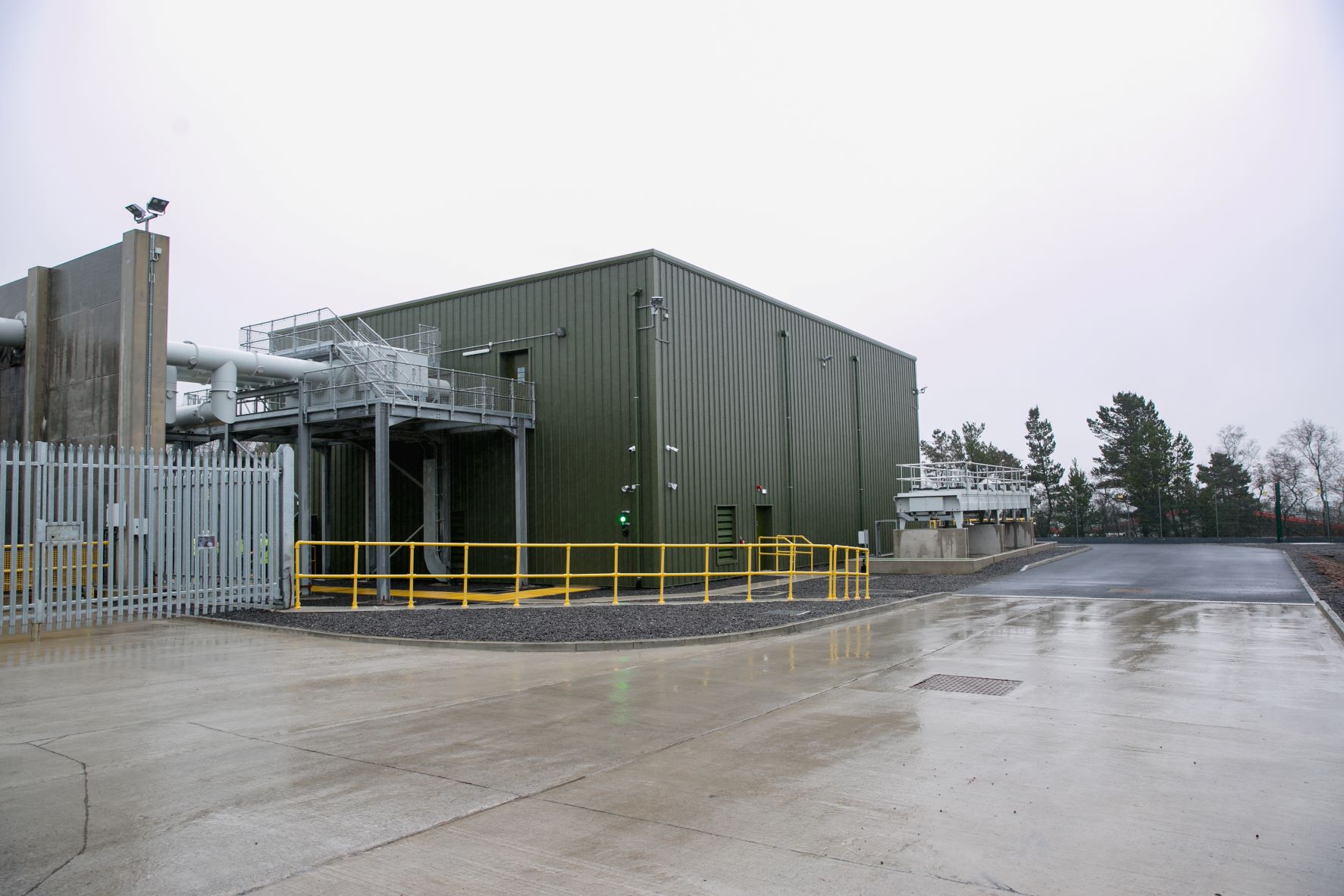 Rassau Synchronous Condenser completed construction and begins providing inertia to National Grid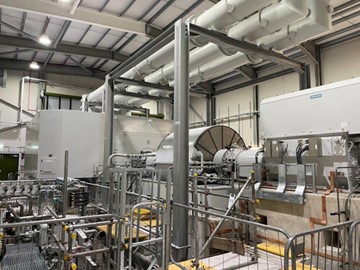 Welsh Power developed projects awarded four Stability Pathfinder Phase 2 projects in Scotland. Stability Pathfinder Phase 2 is focused on providing short-circuit level and inertia in Scotland.
Welsh Power is managing the construction and will operate the facilities.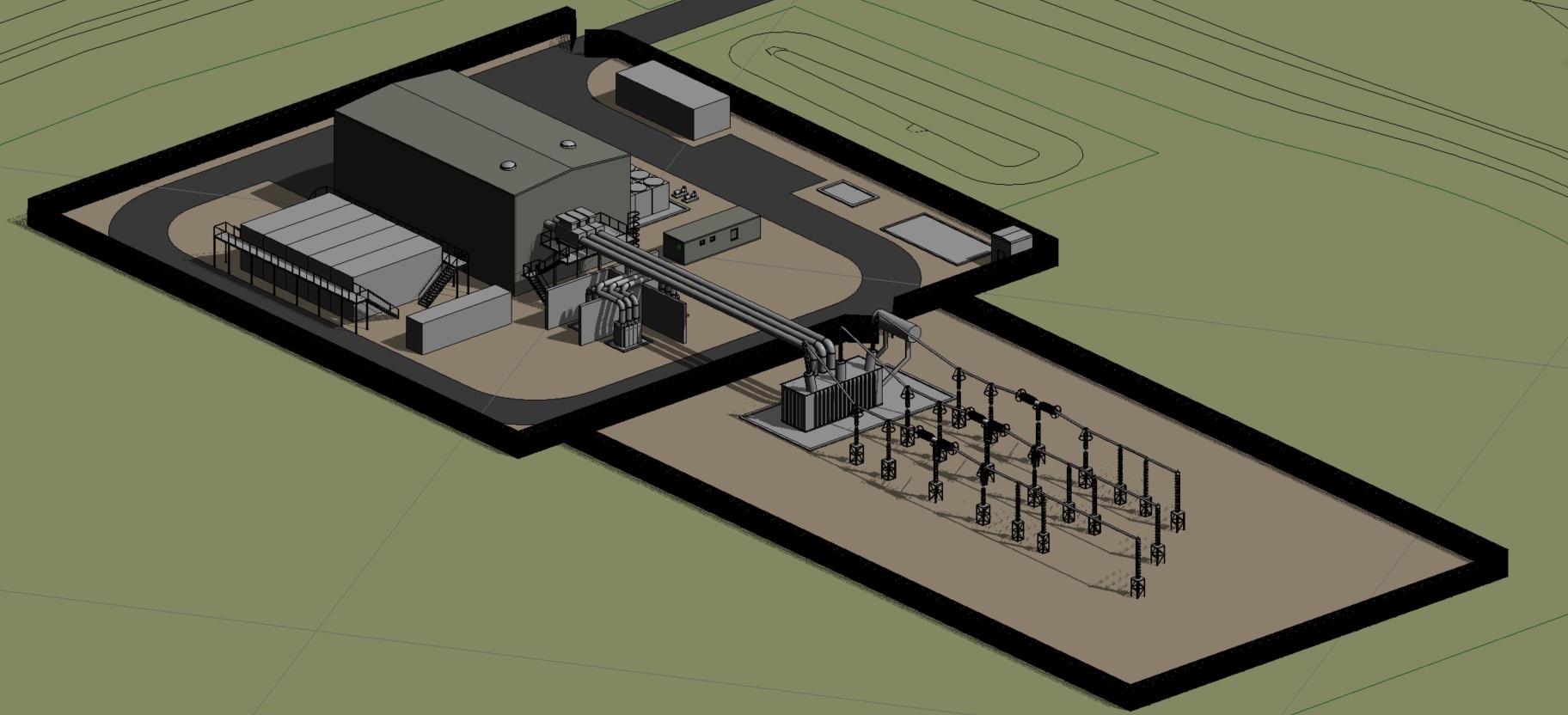 Welsh Power awarded two projects to deliver new stability services across England and Wales as part of Stability Pathfinder Phase 3.